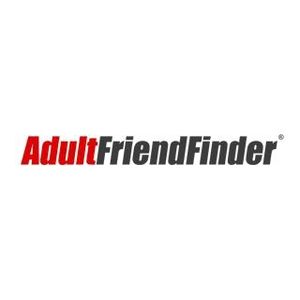 Adult FriendFinder is one of the most popular destinations on the Web for individuals, couples, and groups looking for casual encounters both online and in person. The site is a no-holds-barred, totally unfiltered adult haven packed with profiles, photos, videos, chat rooms, blogs, live member webcams, and so much more. If you're looking to get naughty and want the internet's help, AFF is the place to be.
In an industry that changes practically every day, Adult FriendFinder has had surprising staying power. The company was founded in 1996 by Andrew Conru, who had previously created WebPersonals and FriendFinder.com. Days after launching FriendFinder, an early social networking service, Conru noticed users were posting nude photos and seeking partners for sexual activities. He founded Adult FriendFinder in response, followed later by numerous other niche dating sites.
There's a good reason AFF is a long-time staple in not just the adult dating niche, but the online dating world in general. The site's user base grows regularly and forms an extremely engaged community. Adult FriendFinder's range of interactive features is vast, almost shockingly so. Though the profiles are not the deep personality portraits of traditional dating sites, they are very comprehensive and the number of search options, games, and other functions rivals and even exceeds many well-known dating sites.
Twenty years after its launch, Adult FriendFinder claims to have over 80 million members and has earned multiple awards for its service. The site won the XBIZ Award for "Dating Program of the Year" and more recently, AFF won "Adult Site Of The Year" at the XBIZ Awards and "Best Dating Site" at the AVN Awards.
New users can join for free and create a profile, upload photos and videos, and view limited versions of other members' profiles. They can also communicate via IM and chat rooms, and watch live member webcams. However, much of the site's useful functionality is only available to paid members. Users with subscriptions can view complete profiles and conduct advanced searches, and have full access to Adult FriendFinder's messaging system.
Searching for matches comes in many forms on AFF. The basic search is what you'd expect to see on any dating site: gender, relationship status, age, distance, etc. The advanced search, available only to paid members, introduces a suite of adult-oriented filters. Other search options include new users, nearby users, and users currently online. Members can also search by kinks and interests or play a thumbs up / thumbs down Hot Or Not game.
Much like Facebook, Adult FriendFinder has an Activity Feed. Scroll down on your homepage for updates on users worldwide, users near you, users you have added as friends, and users you have saved to your Hotlist. You can view and comment on videos, photos, statuses, and live broadcasts – or post your own, if you're feeling frisky.
One of the highlights of the AFF experience is the Community page. The user community is highly active across blogs, interest groups, contests, a magazine, and courses in the Sex Academy. It's a great way to dip your toe in the water if you're not yet ready for one-on-one interactions (and even if you are, it adds a welcome element of fun to the site).
Adult FriendFinder's wealth of features and functionality is both a pro and a con. On one hand, it excels at keeping boredom at bay and ensures that all users, no matter what their interests or comfort levels, find something to tickle their fancy. On the other hand, the site is visually cluttered and can be confusing to navigate. It can also be sluggish to load.
Provided you're up for the challenge of those downsides, Adult FriendFinder is a thoroughly stimulating experience that has more than earned its place at the top of the adult dating site heap. The site makes it easy to meet and interact with other adventurous people online, engage in cyber sex, and arrange in-person encounters. Give the free version a go if you're curious. No-strings adventure awaits.