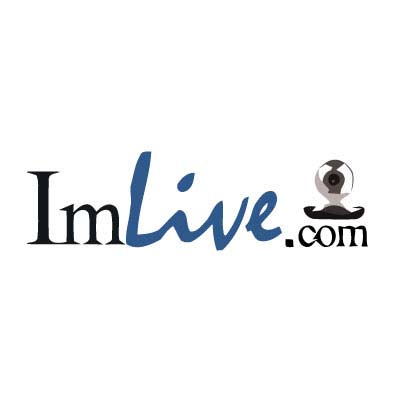 Im Live is one of the oldest live cam sites. And it was looking pretty old as well until they went and did a full revamp of the interface and features a couple years ago. So, lets see how it is looking these days after having a couple years to work out the kinks of that complete overhaul.
Let's start with the navigation. On the live cam page, you're presented with multiple ways to browse the site. You can view the performers in a list, gallery or tile view. "List" is reminicent of their old look and is my least favorite. "Tile" is the look of choice for Jasmin.com and a few other cam sites. But my preferred view is "gallery," because it's somewhere between the two. The layout is well-aligned and gives a bit more information on each performer than the tile view.
You also have "multiview," which is a cool feature that allows you to peak into six different live chat rooms, free or private. (The private option will cost you 3 credits per minute.) Another site to have done this is Flirt4Free, with their super-voyeur feature.
Then you have "hot spots." I couldn't figure out what this was, other than it being their selection of hot-at-the-moment chat hosts. "Your list" is pretty self-explanatory and "outdoor cams" features performers who take their camming outside and with them as they go about their day.
One of the biggest issues is that not all the girls let you see their streams for free, even if they're not in private. This is a pretty standard feature among most live cam sites, so although most of the performers here do allow it, to not have it fully available with every babe is a bummer.
However, the first 20 seconds of each private chat session are free. So, feel free to use that to preview the girl and her cam quality. It isn't much time, but it is enough to at least get a first impression. There is a helpful countdown timer that shows you your 20 seconds. But beware, because it goes by faster than you may think.
The prices vary, but I randomly clicked on 15 cams and 12 of them were charging a very reasonable $1.98 credits/minute (based on the credit pricing it looks to be 1 credit = $1). And I was impressed with the stream quality. Most performers use HD cams, but even those that don't, had great-looking cams and some were even better than HD!
Another cool feature is this thing called "sheriff's office," where you can report any performer who didn't provide what was promised, was rude, etc. This is nice because on most cam sites these kind of complaints are a one-way street. Performers will ban and block you as soon as you say something rude, give a bad review, etc.
They also have what they call "happy hour" cams, where the price is much lower because the chat is not exclusive (group). To give everyone a chance to be the "controller" you wait in line (first come, first serve it seems) to be able to chat with the performer and tell her what you want her to do.
Members also get access to over 29,000 short video promos and more than 46,000 recorded shows. The recorded shows cost credits, though, and the quality isn't very good. There are also over 1,000,000 galleries of the performers that are in their own section and easily accessible. These are a combination of profile pics and shots pulled from the webcam shows. You have the option of recording every cam session you're paying for and watching them later for free, but the quality is fairly bad.
Probably one of the best things about the site is that you can use it with your mobile devices (iPhone/iPad included). Use the same login and enjoy one of the few cam sites that works without Flash (for iPhones). The functionalities are much more limited due to size of the screen, but you can still enjoy your favorite performers. Unfortunately, the first 20 seconds are NOT free on mobiles – you're being charged right away so I suggest trying babes in the free chat first to make sure you're happy with what you see before jumping into a private convo.
Many well-priced performers
Many HD cams
Compatible with iOS and Android
Some expensive performers
Not all performers have free video chat
No full session timer
Conclusion:
As far as the amount of cams, categories and performers, the site is quite impressive. Signing up is free, so you can check it out for yourself before making any decisions on buying time. If you haven't been here in a while, now's the time to give Im Live another try.