CamPerks.com Top 5 Webcam Hacks
We have all seen the popup ads featuring live girls, guys and/or trans in a room.  And we have all wondered what the experience would be like to actually take one of those models private.  Sometimes being in a rooms can make you seem like you are invisible compared to the other customers in the rooms.  Also the simple fact is you may want to see if you really like the model before you put in any money.
Well we are going to list for you Camperks.com top 5 Adult webcam hacks and how to get free service on a webcam site.  These are a list of hacks that I've gather while working at an adult webcam company.
Stop asking for free showings
The best way to get something for free is not to ask for it for free.  Webcam models are bombarded everyday with users asking them to show their ass or to show their tits for free.   The best way to get free sex in the online world and in the real world is to start with your best joke.  There are millions of jokes out there and each model will react to them differently.  Don't get upset if one model shoots your joke down…..The will be one that really likes it.
After the joke, just simply ask them how their day is going.   Some people loose sense of the fact that webcam models are regular people to and would like to be talked to as a normal human being.  Don't get lost in the crowd of people just looking to bust a quick nut.  Models will respond very kindly to people that are kind to them.
Add a credit card
Legit cam sites like Camperks.com, Live Jasmin and others are very secure.  Once you add a credit card your profile on the system is elevated.  On the other side of the monitor models can see your profile is now "VIP".  VIP profiles get all of the attention.  VIPs get a lot of free extras.
Use the free credits given
This sound like a no brainer, but a lot of users don't use the free credits that are given to during the initial signup.  Users should definitely take advantage of this.  Taking those credits and spending them on your favorite model will make her happy and look at you in different light.  They will remember that Noobmaster69 gave them a great tip.
Ask the customer service department for more credits
Just simply asking the customer service department for more credits…..sometimes can get you more credits.   Remember adult webcams is a service oriented product from the models all the way to the customer service department they are in it to serve you.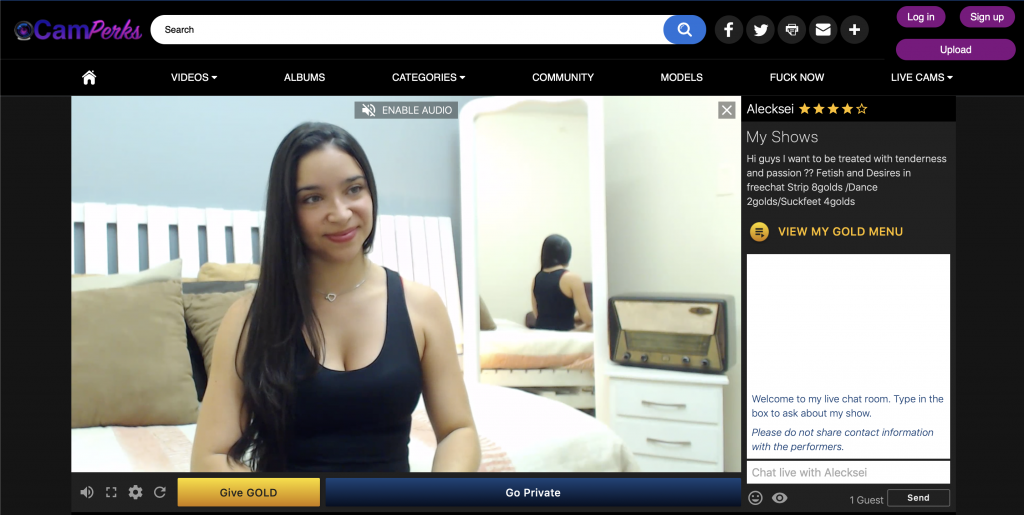 Holidays are the best
Holidays are the best time of the year.  For one, many webcam sites have promotions.  Two, there are so many customers online models like to get wild and do free shows for everyone, which makes like a big party.   The best holidays are Halloween (all the freaks are out), Black Friday (the women are shopping), Christmas (the best gift from Santa), New Year's (start the year off right) and 4th of July (Nothing like celebrating America's birth with a bang!).
All in all, just be yourself when dealing with a model online.  This will help deal with a model in real life when you meet one.  And who knows, you may even get lucky.